20 July, 2020
Foreigners Are Crazy About These Indian Foods
Posted in :
Veg/Non Veg
on
by :
Simmi Iyer
Talk about Indian food and there are mouth-watering foods like samosas, chole bhature, golgappe, biryani taking all over our minds. Our food perfectly represents our diversity and we are so proud of it! With every corner of India comes a food specialty and talk about taste! Delicious. Not only us Indians but foreigners too love binging on Indian food. You may not know but Indian food has a huge fan following all across the globe for its unmatched taste and flavor. 
Gulab Jamun
Our favourite dessert, gulab jamun is one of the most liked sweet dishes across the world. These sweet round balls filled with mava and dry fruits, dipped in a sugary liquid is super delicious. 
Palak Paneer
Palak Paneer is both delicious and healthy. Prepared using spinach and paneer, palak paneer is one of the healthiest Indian foods. Foreigners love having this healthy dish as it gives a great flavour and is also not very spicy as compared to other foods. It is best enjoyed with chapatti or paratha. 
Golgappe
There is nothing like eating mouth watering golgappas that are filled with so many different flavours. Remember the movie Queen where Kangana Ranaut and her friends host a golgappa stall. Foreigners loved eating the flavourful samosas and that happens in reality too! Foreigners find golgappas or water balls as they call it, very interesting and they love eating them.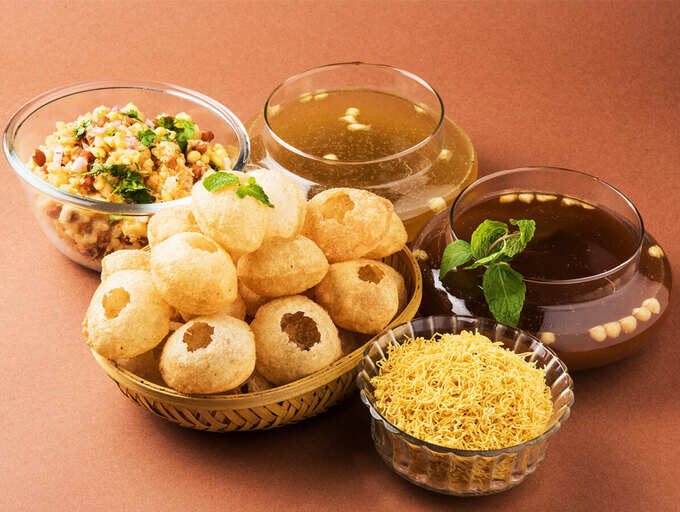 Samosas
Crisp and tasty, there is nothing like a samosa! Samosas are prepared using maida and potatoes and their unique taste is loved by foreigners. Samosa is a popular street food in India and is available all across. Not many people know that this popular Indian food was introduced years back by the chefs from Middle East who used to prepare for Muhammad bin Tughlaq. It was called sambusak and was a snack for the king.