13 June, 2021
Churros Recipe
Posted in :
Sweet/Dessert
on
by :
Simmi Iyer
Churros is a delicious Mexican fried-dough pastry that can be prepared easily at home. It is a lovely dessert that is made with flour and sugar mixture rolled in cinnamon and sugar mixture. It is a traditional Spanish pastry that can be made with simple kitchen ingredients. You can also prepare this recipe for birthday, anniversary, game night and pot luck. Try this recipe now by following the simple recipe steps. Prepare churros and enjoy it with your loved ones.
Ingredients
1 cup all purpose flour
1 cup water
1/2 teaspoon salt
1/2 cup sugar
1 teaspoon cinnamon
1/2 litre refined oil
2 1/2 tablespoon sugar
2 tablespoon vegetable oil
2 tablespoon vegetable oil
How to make Churros
Step 1 Prepare dough for churros
Place a saucepan over medium heat, combine water and 2-1/2 sugar along with salt and vegetable oil. Bring it to a boil and then, remove from heat. Mix in flour until it becomes a ball.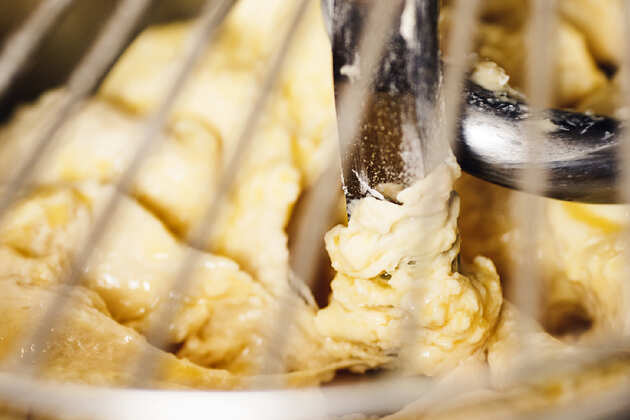 Step 3. Roll churros in sugar-cinnamon mixture. In a plate, combine sugar and cinnamon. Roll the churros in the sugar and cinnamon mixture.